Our Agile Certification Programs
THE CERTIFIED AGILE MARKETING
CASE STUDY PROGRAM IS BACK!!
This 8 week program includes the Certified Agile Marketing Specialist course PLUS: 1-on-1 coaching with one of the founders of the Academy. This Course Gets Results, Don't take our word for it, play the video below and see what real people have to say.
Certified Agile Marketing Specialist™
This unique training program is more than just a course full of great content. You will be working 1-on-1 with some of the originators of the Agile Marketing process to ensure you're effectively applying the process into the existing efforts of your business for maximum results.
This hands-on, interactive training teaches how to use basic Agile while developing your company's marketing efforts. The skills and processes you will learn are simple to apply to any existing department or structure and will help you move faster, test messaging sooner, and bring the kind of efficiency Agile is known for to your marketing efforts. Whether you are a hands-on marketer working on the frontlines or an executive looking to better understand and delegate, our Certified Agile Marketing Specialist™  course will give you the foundations for keeping up with the rapidly changing marketing industry.
In this course you will be brainstorming, building, and testing a unique campaign using the following:
Persona Creation and Targeting Analysis
Focused User Story Building
Landing Pages
Targeted Facebook and Gooogle Ads
Opt-ins and Lead Magnets
Email Marketing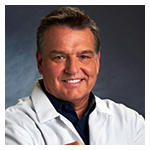 "Having the benefits of Nic's one-on-one coaching made the difference."
Dr. Robert Wolf – Celebrity Dentist
I was unsure of whether or not I could learn this material, but with Nic's step-by-step instruction, I was suprised how fast I picked it up. Our weekly calls helped me to quickly launch my first campaigns and see results.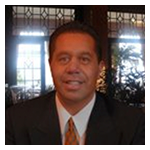 "It's a complete mindset change."
Myron – Drone Holdings
"The process gave us a very comprehensive understanding of the needs of our customers and how we can best meet that need over time. In doing so, we discovered a very tangible way to identify and measure our value, as it relates to addressing the needs of our customer and helping them to overcome their problems, which in many cases are extraordinary. "
LEVEL 1: Personas and Value Propositions
•Agile Marketing Overview
•Understanding the Problem that You Solve
•The Value of Your Solution
•Identifying Your Avatar
•Writing User Stories
LEVEL 2: Building Your Sales Letters
•Agile Sales Letter Overview
•The 5 Parts of an Agile Sales Letter
•Calls-to-Action!
•Understanding the Basic Agile Marketing Tools
•Delivering Your First Increment
LEVEL 3: Traffic Buying and Analytics
•Overview of Traffic Sources and Buying Methods
•Tracking for Conversions
•Avatars and Audiences
•Creating and Launching Your First Ads
•Reporting and Analytics
LEVEL 4: Managing Your Agile Projects
•Organization Overview – Daily Standup
•Agile Marketing Task Board – Cards and Prioritization
•Relative Sizing and Determining Your Sustainable Pace
•Building on Your Funnel
•Agile Marketing Retrospective and Review
"Agile Marketing Academy  Online members also get:

24/7 access to a community of marketers and agilists all working toward the goal for sharpening their Agile Marketing skills. It's a place for thought leaders and practitioners of every level to engage in a truly open dialogue of how to create real agile transformation as we share real-time data and results.
Direct access to trainers and coaches when you need them.
Our one-of-a-kind, gamified learning portal allows real time collaboration and review tools. This way you can work at your pace and still get all the benefits of working through this very hands-on curriculum with experienced trainers and coaches. 
Our vested interest in your success.
Agile Marketing Academy is currently building Case Studies on the effective use of Agile in its application to marketing.
We are looking for candidates that meet two criteria:
(1) Your business solves a problem for a specific group of people, and
(2) You are willing to document your journey through the course and the subsequent results it brings to your company.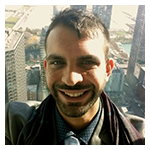 The Same Tools Internet Marketing Pros Use for Their Businesses!
Every day we interact with automated internet marketing systems. Often we are all left scratching our heads, asking "How does this ad know me so well?" These companies are using cutting-edge techniques you will learn hands on in the Certified Agile Marketing Specialist Course.
-Nic Sementa, Director of Academics
Call Us Direct At (773) 941-0972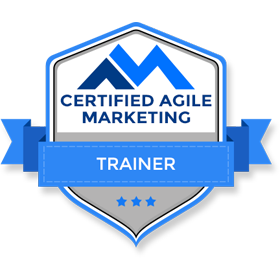 GET CERTIFIED
Almost there! Please complete this form and click the button below for Free Consultation.
Enter your details to request your FREE Consultation.